Subject to favourable taxation and kept out of the scandal that affected diesel fuel cars, commercial vehicles seemed not to have to make an act of redemption and to be able to continue their journey without environmental constraints or obligations. Last autumn, the European authorities decided otherwise. The Member States of the European Union have agreed on a target of a 15% reduction in CO2 emissions by 2025 and a 30% reduction by 2030 for commercial vehicles marketed by manufacturers compared to the 2021 emission levels, already reduced to 147 g/km of CO2. In the near future, vans and vans will therefore have to make the same effort as passenger cars and significantly reduce their carbon dioxide emissions levels.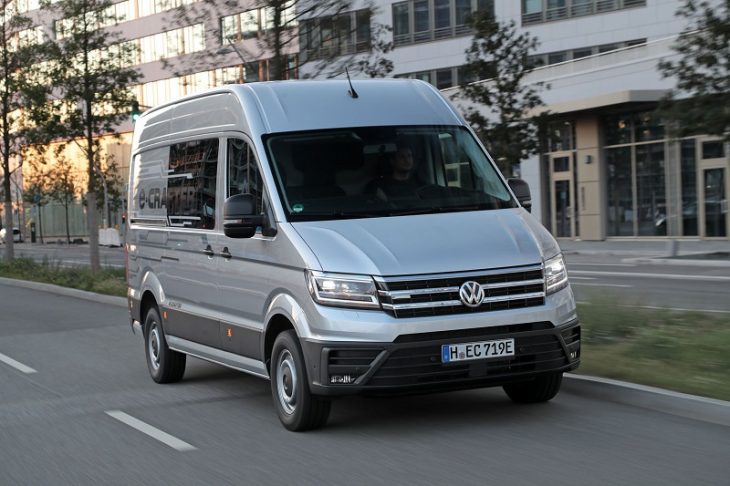 But at the same time, like passenger cars, commercial vehicles will also have to show white paws to enter many large cities. In 2024, all diesel vehicles will be banned in Paris from Monday to Friday from 8 a.m. to 8 p.m. throughout the restricted traffic area as well as within Greater Paris, i.e. within an area delimited by the A86 motorway route. The objective is that no more thermal vehicles will circulate in this area from 2030. These bans on driving based on the Crit'air tablets will also be extended by 2024 to major European cities.
Renault and Mercedes at the forefront
In other words, for commercial vehicle manufacturers and companies using this type of commercial vehicle to operate in cities, interest in alternative energies, and in particular electric vehicles, will become vital. This is demonstrated by a study conducted by the Renault-Nissan-Mitsubishi Alliance on an international scale. Following a survey of 3,300 small business owners and logistics decision-makers from various industries, it appears that two thirds of them expect their fleets to be fully electric within the next 20 years, while 50% estimate that the total introduction of electric vehicles into their fleets will occur even in less than ten years.

At Renault, it is announced that the entire range of vans will be fully electric by 2022. This does not prevent the French brand from already holding 46% of the European electric commercial vehicle market, thanks in particular to the Kangoo ZE, now available with a range of 200 km. As Philippe Diviné, Renault's Director of Commercial Vehicle Strategy, explains, "Last year, the Kangoo ZE was not only number one and doubled its sales by offering greater range; for the first time, excluding purchase subsidies, this model proved more profitable to use than its diesel equivalent for daily use of around 200 km over a five-year period".

This success should continue because no competing model with comparable autonomy is on the horizon. The only opposition proposed is that of Mercedes. "Our customers are asking us for solutions to enable them to continue their delivery activity in the heart of cities. And in the short term, this demand is mainly for electric vehicles," explains Stéphane Renault, Mercedes Vans marketing director. On average, these professionals cover less than 100 km per day. Their fears in terms of autonomy are therefore lower than for private customers. Especially since companies know their tours and are able to change them. »